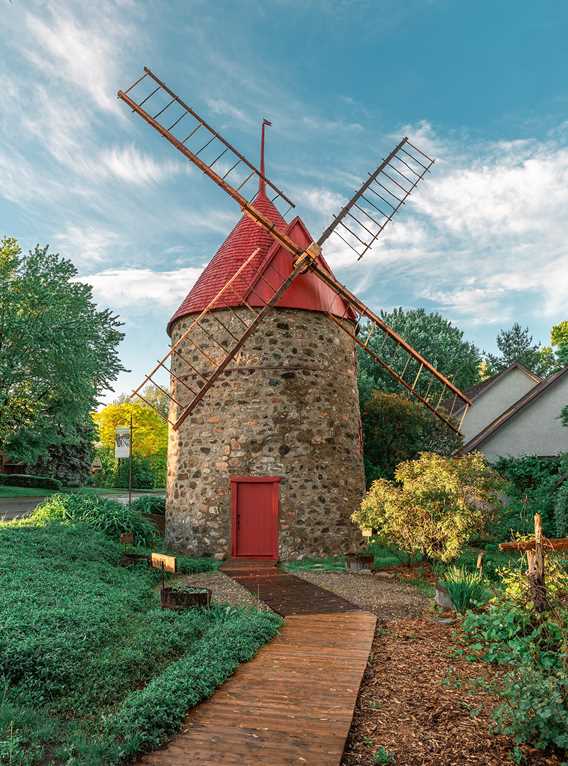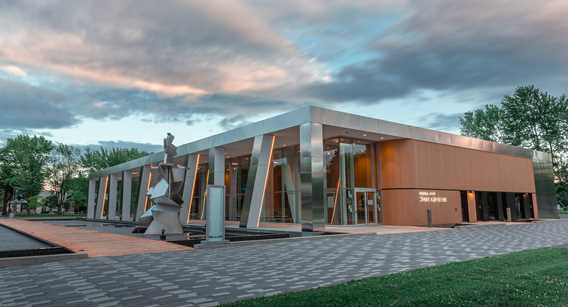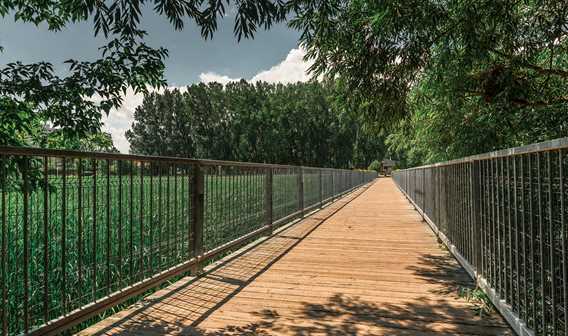 Repentigny and surroundings
A small city basking in green and blue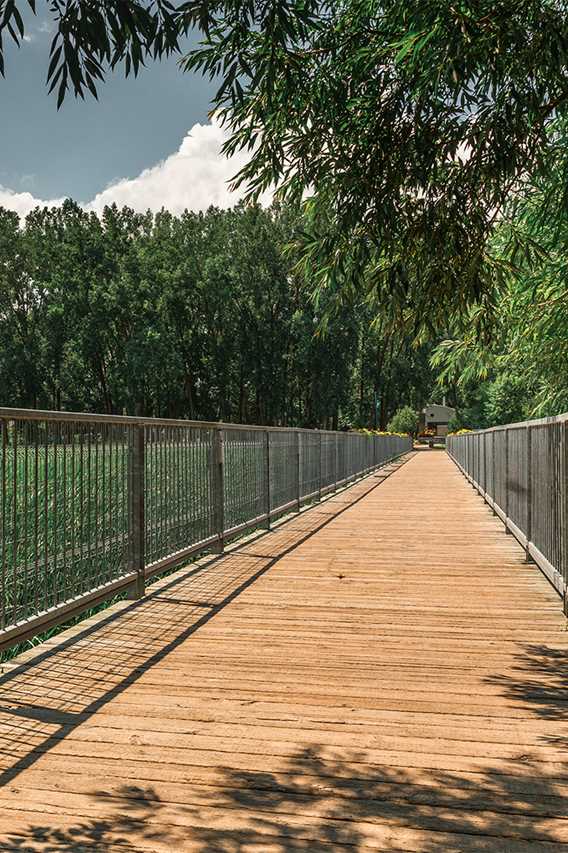 Théâtre Alphonse-Desjardins: a new theatre to discover!
Inaugurated in the spring of 2021, the Théâtre Alphonse-Desjardins offers a lively, accessible venue where culture is king. With its comedy, song, theater and dance shows and its exceptional acoustics, this brand new venue with its multiple configuration possibilities is definitely worth a visit!
See the program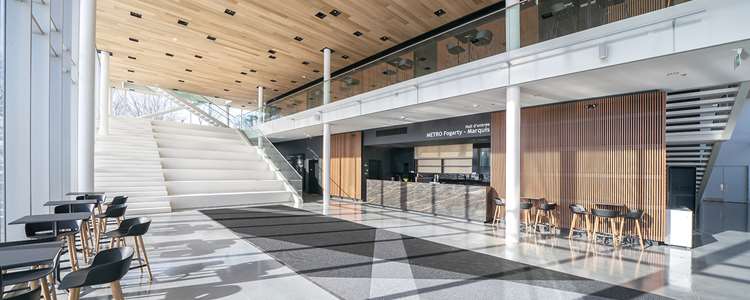 Diane-Dufresne Art Center
A completely unique venue for dissemination and creation with an impressive architecture. Explore visual arts and crafts through various exhibitions and creative events. The summer program is definitely worth a visit!


Learn more
île-Lebel régional park
The Parc de l'Île-Lebel connects downtown Repentigny and its cultural space to the St. Lawrence River. Located between peaceful nature and the bustle of city life, Île-Lebel is home to numerous outdoor and activities. Come relax on the beach at Parc-plage Saint-Laurent, taking in the river's beautiful scenery.
Learn more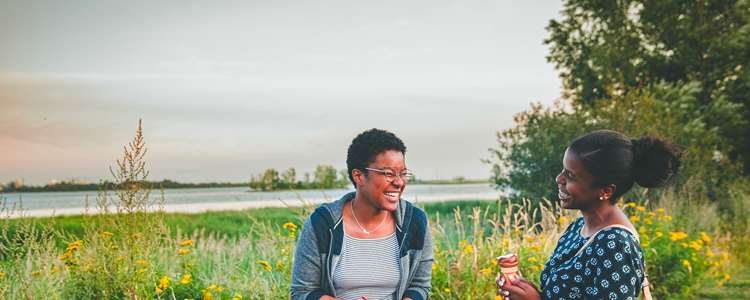 At Parc Saint-Laurent, climb aboard a "bâteau mouche" tour boat to discover the majestic St. Lawrence River and a beautiful string of islets.
Learn more

Take a zodiac ride to Annexe Island. For the morning or afternoon, a host of activities await you: fishing, kayaking, bird watching, disc golf and more!
Learn more

Our directory
Need help planning your trip to the region? Whether it's to stay overnight, eat or choose activities, you'll find a selection of must-see locations below.
more ideas
Local flavors
Lachaire exquise -

 

butcher, ready-to-eat, homemade cold cuts |

 

140-84, boulevard Industriel, 

Repentigny 

Fromagerie Hamel |

 

622, rue Notre-Dame, Repentigny 
Activities and attractions
Galerie d'art Vigneault |

 

535B, rue Notre-Dame, Repentigny
Parc des Premières-Nations -

 

wooded path with interpretation, cycle path

 

|

 

rue des Outaouais
L'Entrepôt du baseball

 

- indoor baseball training |  316, rue Marion
La Débarque Escalade -

 

bouldering

 

|

 

91 Rue de Normandie #104, Repentigny
Golf 18 - indoor golf center | 591, boulevard Iberville, Repentigny
Food places
Randolph pub ludique -

 

board games, entertainment, cocktails, food

 

| 408, rue Notre-Dame, Repentigny
White Rabbit -

 

resto-bar, poutines, salads, tartares | 80, boulevard Brien, Repentigny
Chocolats Favoris -

 

chocolate and creamery

 

|

 

381, rue Notre-Dame, Repentigny
Bar à vin Le Liège |

 

465, rue Notre-Dame suite 108,
Le Pic Bois -

 

bistro tavern

 

|

 

30, rue Émile-Despins, Charlemagne 

Café Morgane -

 

specialty coffees

 

|

 

467, rue Notre-Dame, Repentigny