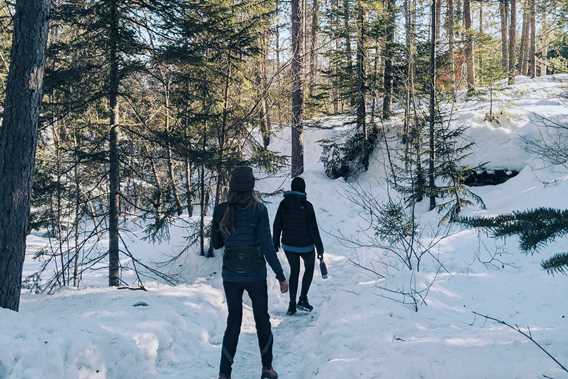 Au Queb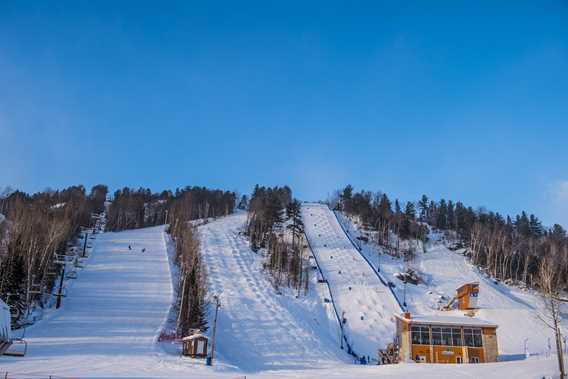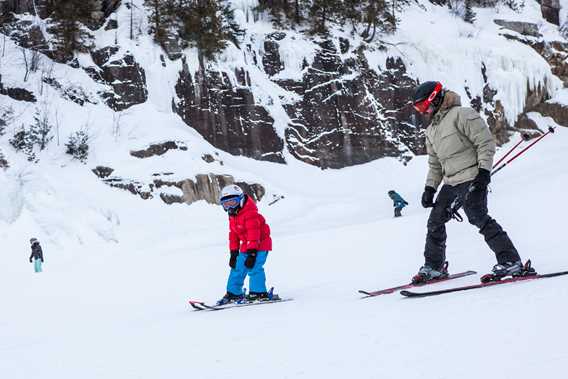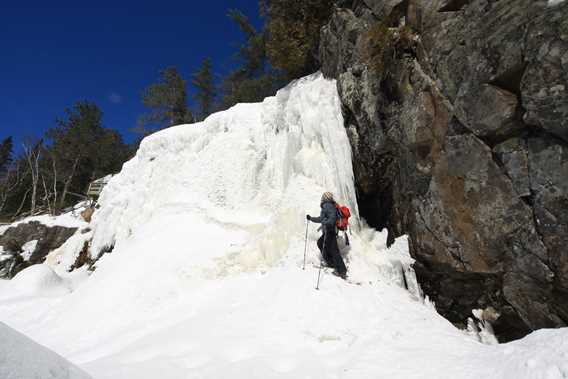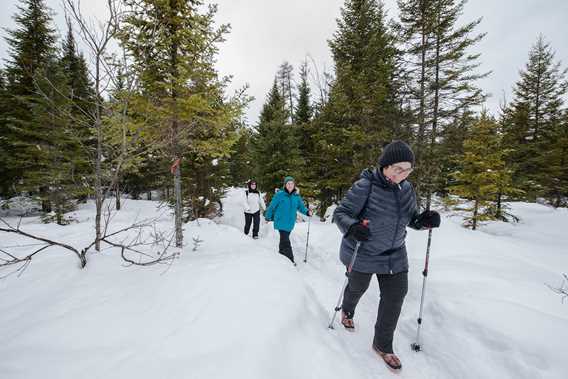 Normand Laporte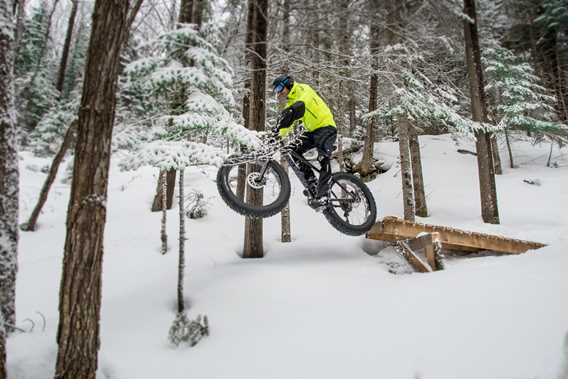 Normand Laporte
Saint-Côme and surroundings
Explore a beautiful setting
You'll love walking along the main street of this old settlement village, where the L'Assomption River runs. During the Saint-Côme en Glace festival, don't miss the many ice sculptures in the village. Nearby attractions include Mont-Tremblant National Park, two regional parks and the National Trail, which crosses the region.
Saint-Côme is also a paradise for skiing and snowshoeing enthusiasts. Did you know it's home to one of Quebec's largest ski centres? Snowmobilers also have a wide variety of magnificent trails to choose from.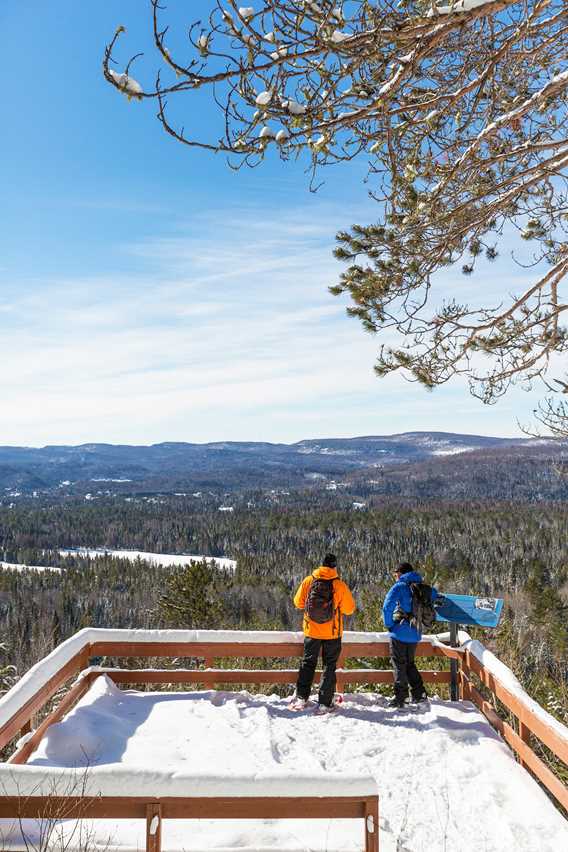 One run… and you'll want more!
With some 30 slopes, including 9 lit for night skiing, the Ski Val Saint-Côme offers skiers and snowboarders a unique experience. Excellent snow conditions and trails of varying difficulty mean everyone can have fun at their own pace.
Learn more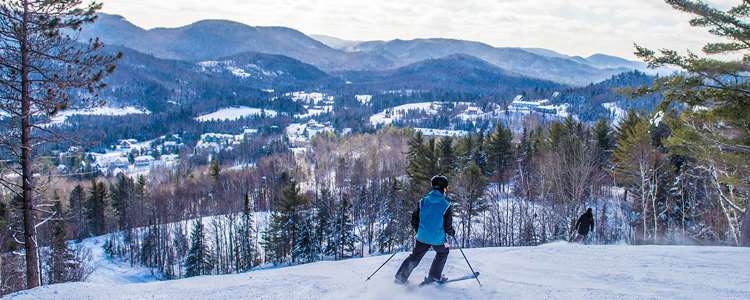 Cross-country skiing and snowshoeing at St-Côme
Enjoy 11.5 km of cross-country ski trails and 18 km of snowshoe trails in a stunning forest setting. Children and adults alike will have fun on slopes of varying degrees of difficulty.
Learn more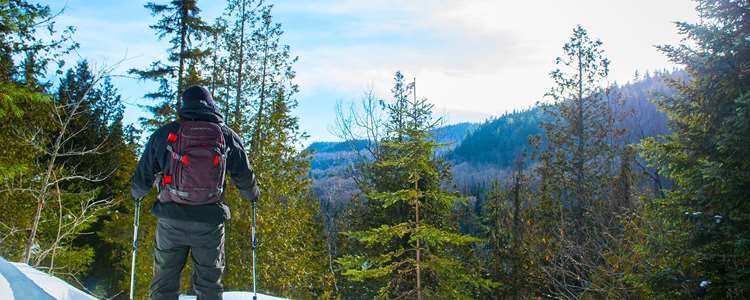 Saint-Côme en glace
You're sure to be impressed by the numerous ice sculptures in the downtown core, creating a one-of-a-kind, magical atmosphere that truly represents winter in Lanaudière.
Learn more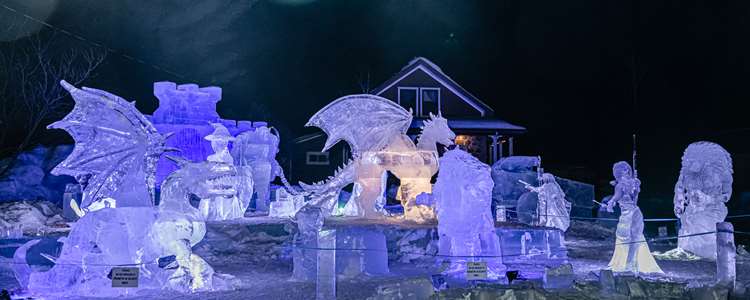 The perfect place for "après-ski" or just to have a good beer with friends. 
Learn more

An 8-km hike one way on the eastern section of the trail will satisfy the more energetic, while the western section is more accessible to all with its cascades and pretty waterfall.
Learn more

With 9 trails, a covered bridge, a lookout point and huts accessible in winter, Chute-à-Bull Regional Park is a beautiful place for a day in the outdoors.
Learn more

Saint-Côme is an excellent starting point or stop-over place for excursions, long or short. Chertsey, Notre-Dame-de-la-Merci, Saint-Donat, Saint-Michel-des-Saints… the possibilities are endless.
Learn more

Saint-Côme is the ideal place to set out on an adventure or take a break. Whether you're heading toward Saint-Michel-des-Saints or Saint-Donat, everything is accessible! 
See the Snowmobile country website

Our directory
Need help planning your trip to the region? Whether it's to stay overnight, eat or choose activities, you'll find a selection of must-see locations below.
Our events
To ensure you don't miss any local events during your stay, such as outdoor shows, consult our calendar below.
MORE IDEAS
LOCAL FLAVOURS
Boulangerie Saint-Côme -

 

homemade products such as breads, donuts, brioches, pies and cookies

 

| 1501, rue Principale, Saint-Côme

On s'gâte - Sandwich shop, Pastry shop, Butcher's shop, Bakery, Confectionery, Fine grocery | 1161, rue Principale, Saint-Côme
Épicerie Le Comptoir - Fine grocery | 660 Chem. Notre Dame De La Merci, Saint-Côme
FOOD PLACES
Resto chez Frank - family restaurant | 1650, rang Versailles, Saint-Côme
Resto-Bar Le Pitch - restaurant at Val Saint-Côme ski resort | 501, rue Val Saint-Côme