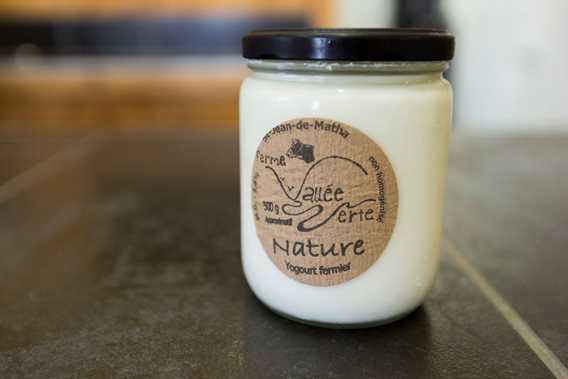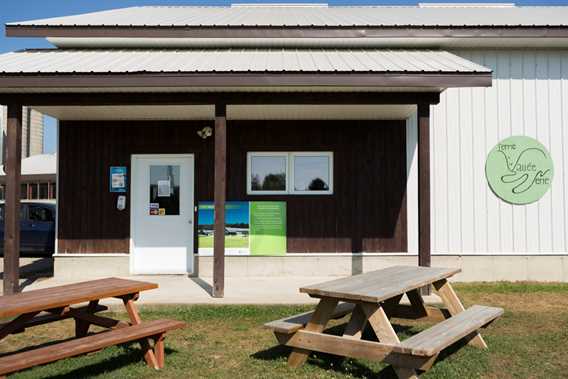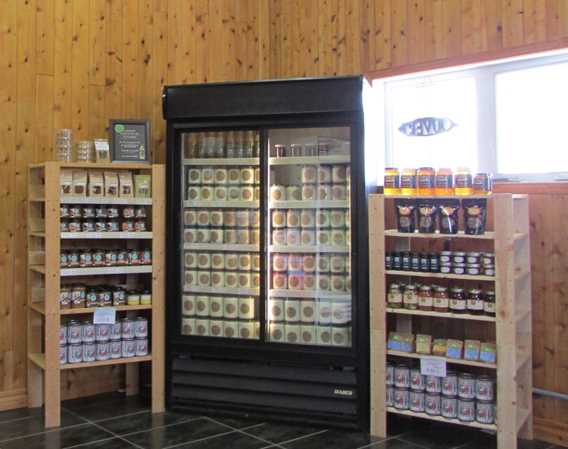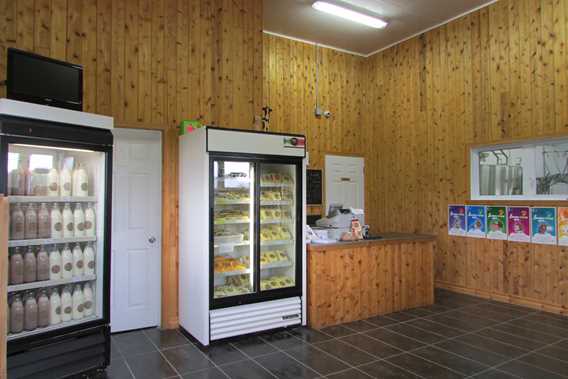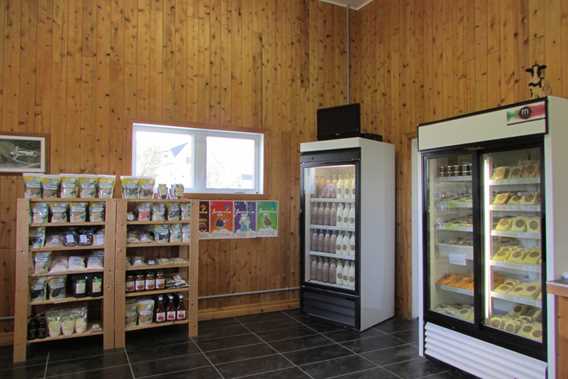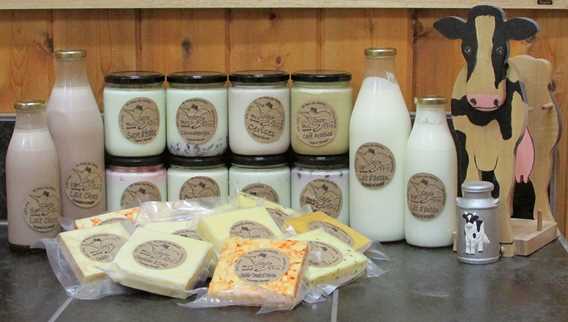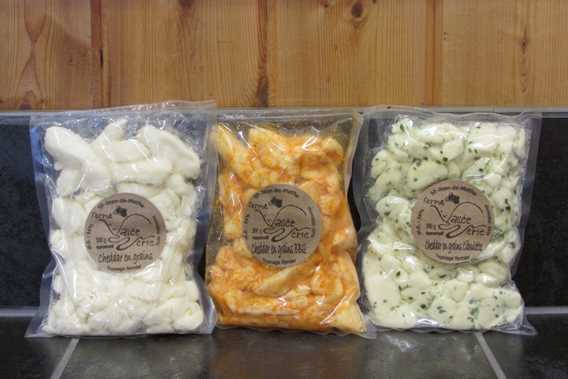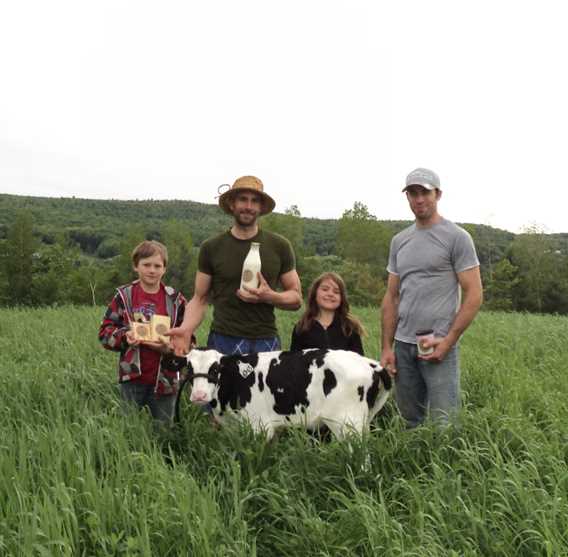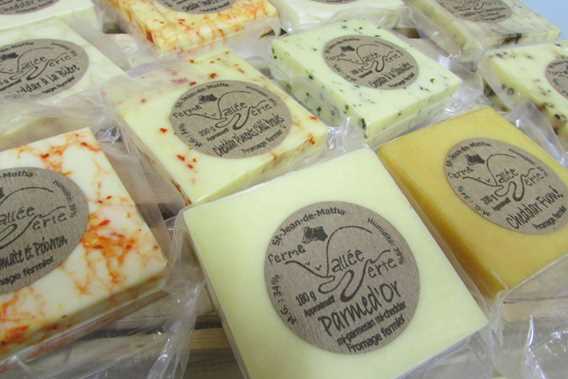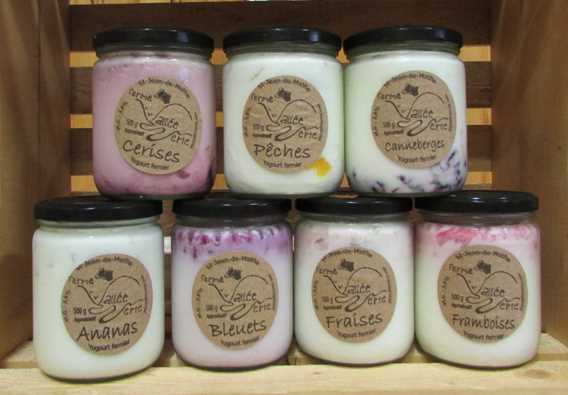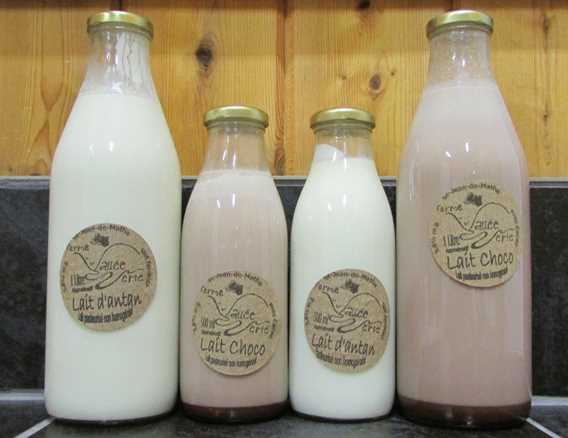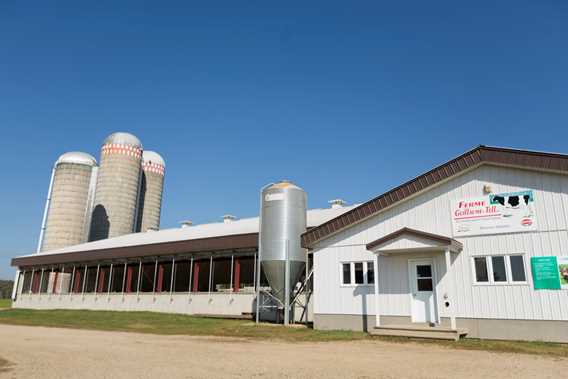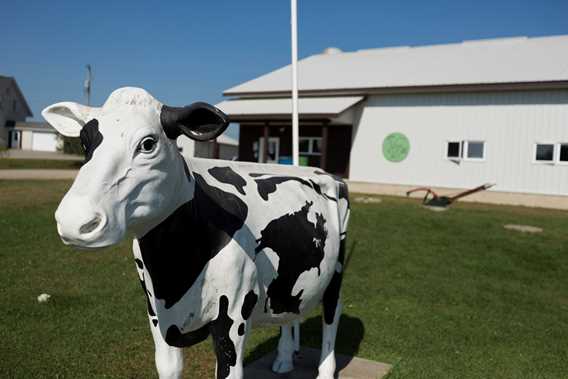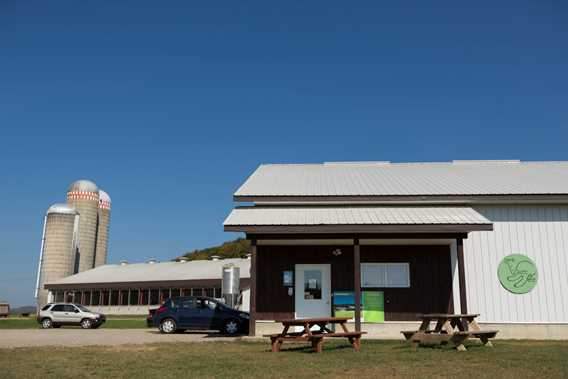 Tasting
Welcome to the Ferme Vallée Verte, located in Louis Cyr country in Saint-Jean-de-Matha, at 180 rang Guillaume-Tell (near the Montagne Coupée and Abbaye Val-Notre-Dame road).
David and Samuel Gadoury, owners of the Ferme Vallée Verte, grew up on their father's farm and have worked there since they were very young. Over the years, David and Samuel have shared the same goal: to transform their own cow's milk into fresh dairy products—hence the terms farmstead cheese, milk and yogurt—and offer consumers high quality fresh dairy products. In 2013, after spending several years obtaining the required permits and training, David and Samuel built a plant they named Ferme Vallée Verte 1912, in memory of their ancestors. 
Today, along with their sustainable and GMO-free farming, natural milk (free of hormones, antibiotics and pesticides) and superior quality ingredients, David and Samuel are proud to present their mild cheddar cheese; mild cheddar cheeses flavoured with chives, garlic, beer and crushed chili peppers; plain, vanilla and fruit yogurts (strawberry, raspberry, blueberry, etc.); and traditional-style milk (with cream on top). David and Samuel emphasize that Ferme Vallée Verte dairy products are different from other dairy products in that their milk is pasteurized at low temperature and non-homogenized (cream on top), and also for their high quality ingredients. David and Samuel thank you with all their hearts for supporting the purchase of their life- and nature-friendly products. Ferme Vallée Verte stands for a love of the land and for the animals that provide us with food every day!
Services
Schedule
Schedule: Monday to Wednesday from 9 am to 5 pm; Thursday and Friday from 9 am to 6 pm; Saturday and Sunday from 9 am to 5 pm