Lanaudière Christmas Markets
Come and see how wonderful the Holiday Season can be in Lanaudière!
Enjoy a one-of-a-kind Holiday shopping experience at Lanaudière's Christmas markets. Nothing has been overlooked to offer you a magical atmosphere in a safe environment. Come explore the Christmas markets of L'Assomption and Joliette and find all sorts of unique gifts that will make the difference on your table or under the tree.
MARCHÉ DE NOËL DE JOLIETTE | NOVEMBER 27 TO DECEMBER 23, 2020
Come experience the magic of the Holidays in a traditional setting: thousands of lights creating a spectacular effect and 26 cute, festive wood cottages. Children and adults alike will enjoy getting their photo taken to keep a lasting memory of their visit. Children can also enter a contest by bringing a letter addressed to Santa.
Learn more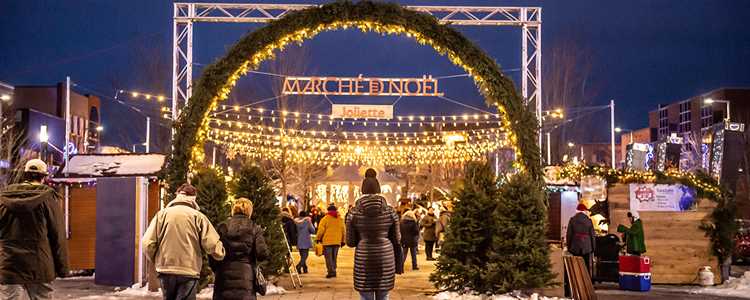 MARCHÉ DE NOËL L'ASSOMPTION | NOVEMBER 28 TO DECEMBER 23, 2020
Surrounded by festive illuminations accented by Christmas music, make your Holiday purchases in a warm and festive atmosphere at the L'Assomption Christmas Market. Over 65 artisans and local producers make up the completely safe one-way circuit. Discovery gift baskets are also available through our online store.
Learn more