Michel Lafortune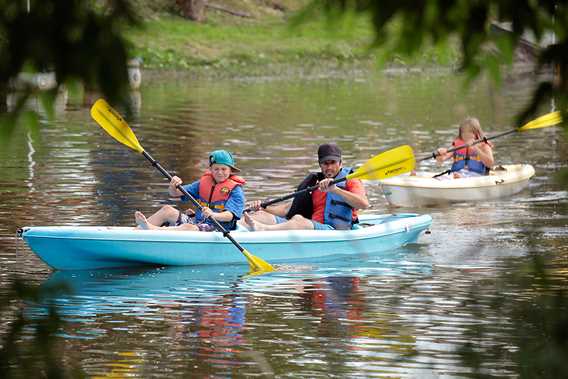 Michel Lafortune
Circuit canotable Chasse-galerie
Paid activity
Picnic area
Drawing its name from one of the most famous legends of French­speaking North America, the Chasse­galerie canoeing circuit offers visitors a true nature experience, just a few kilometres from Montréal. Take an 8­km trip by canoe, kayak or pedal boat on the Achigan River, starting from the dam (intersection of Routes 339 and 341) in the heart of the region of L'Épiphanie. Rent boats by the day, half­day or hour. Rest­stop with amenities and picnic tables also provided. Cost: Visit our website for details on schedule, rental costs and special group rates.
Services
Schedule
Schedule
Operation period: June to September
Rates
Rates: Free parking, boat rental $ 10/1 hour, $ 20 / 1/2 day (max. 4 hours), $ 30/1 day (max. 8 hours). Price per boat. Safety jackets and paddles are provided in the price.
Offered services
Electric vehicle charging station