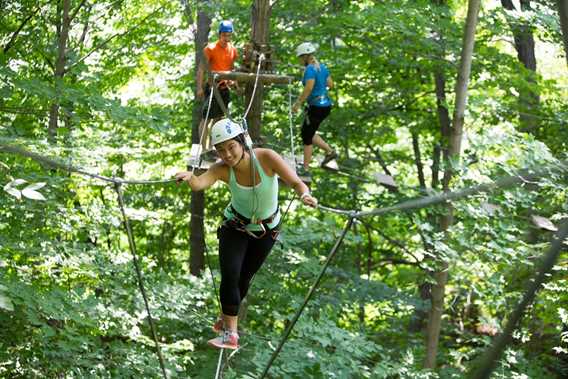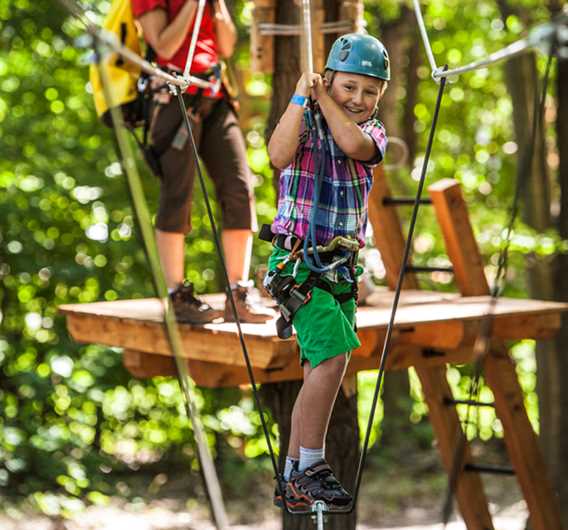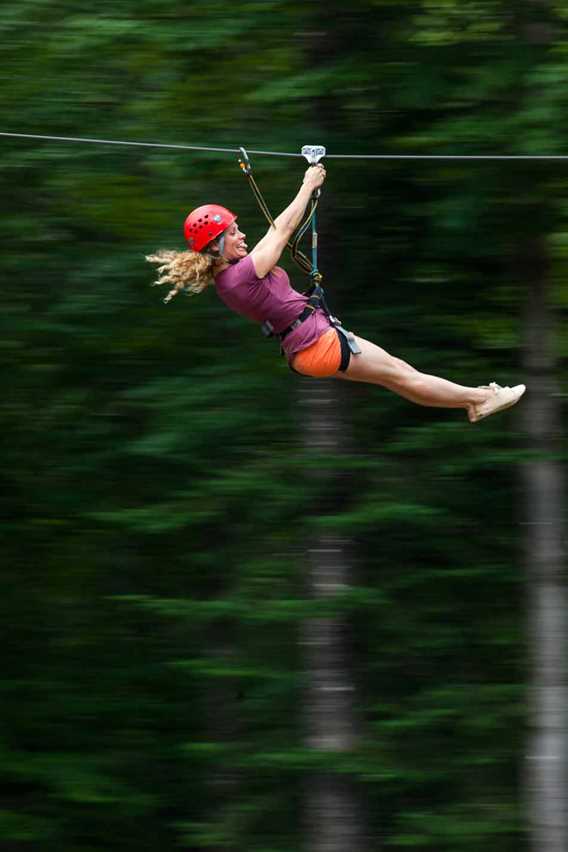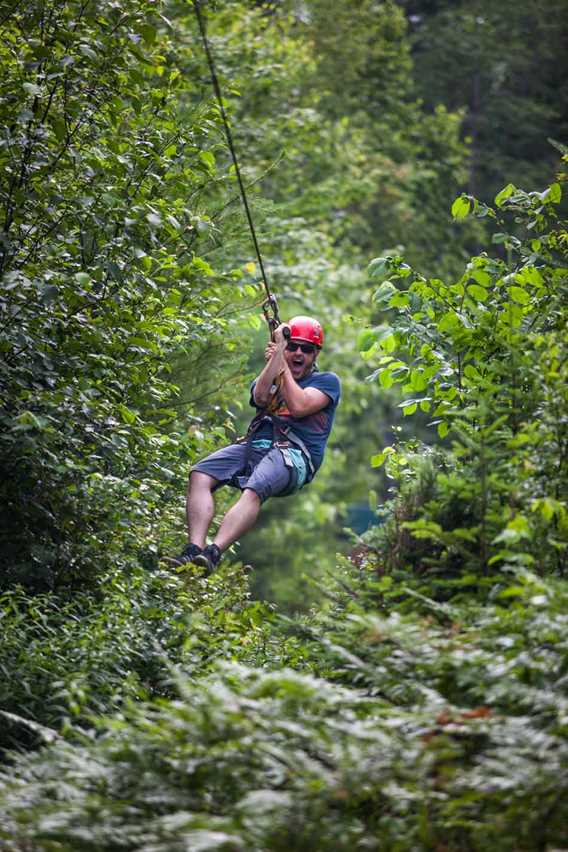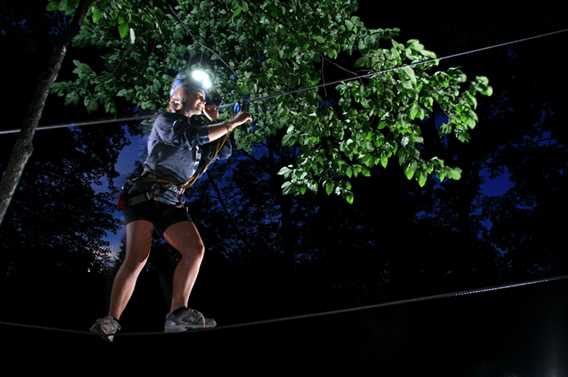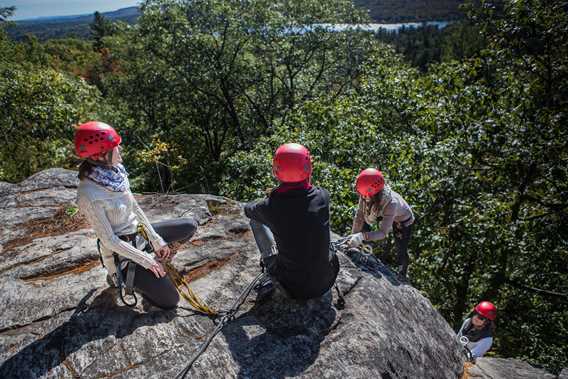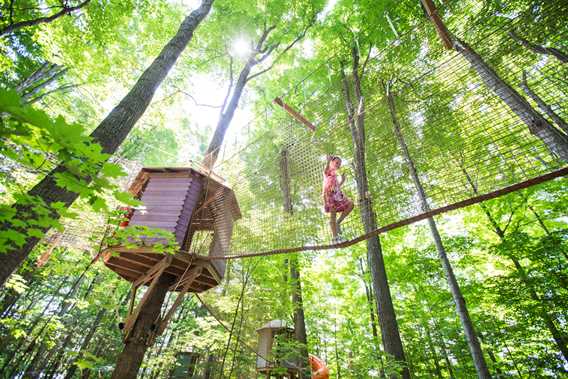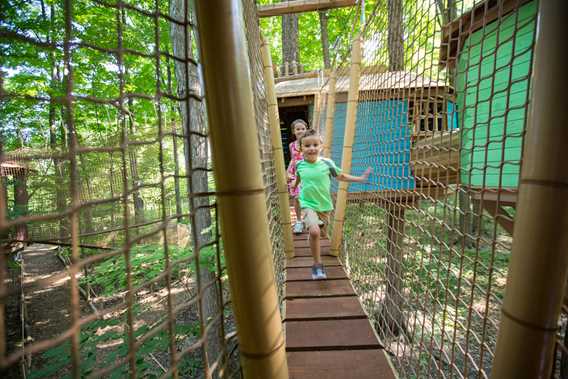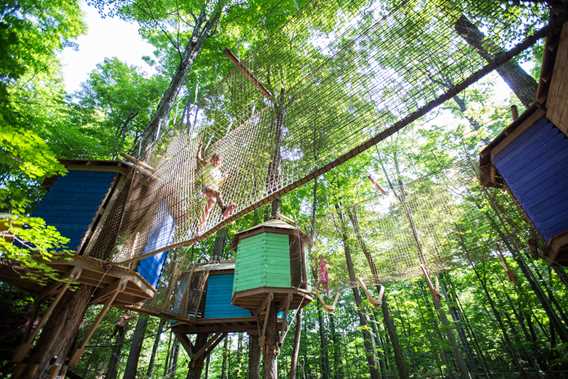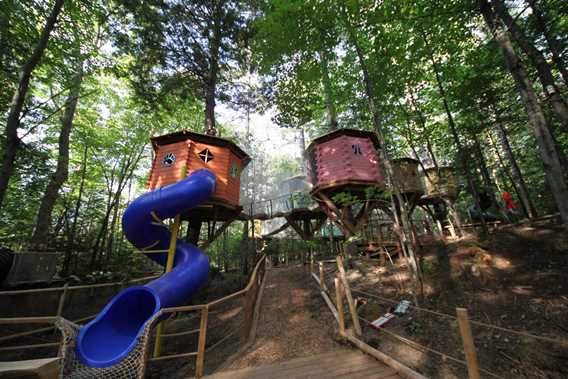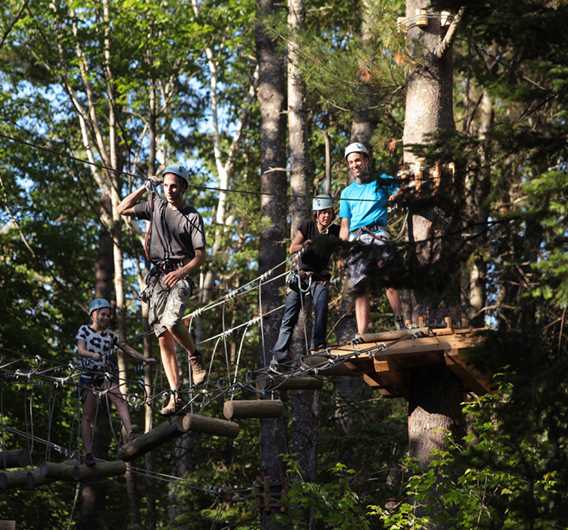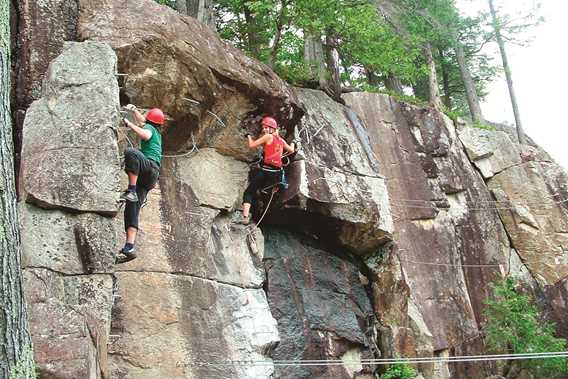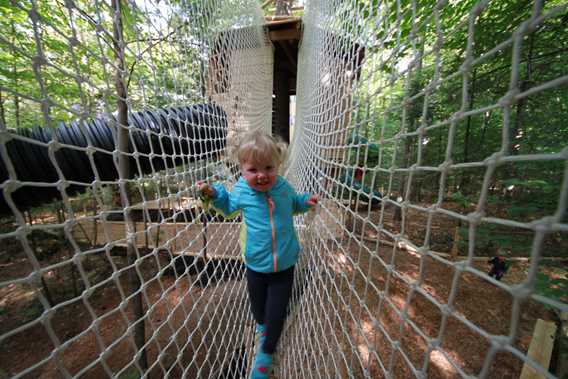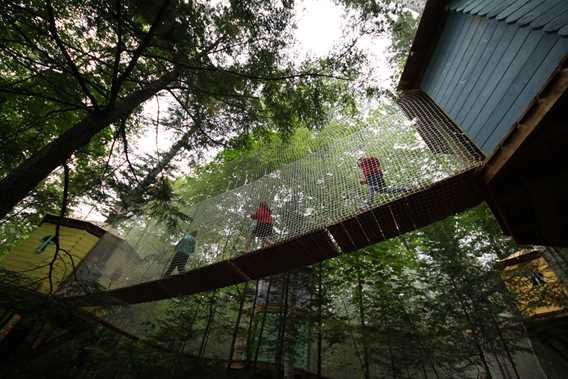 Adapted to groups
Guided activities offered
Adapted to families
Restaurant on-site
Put on your helmet and jump into an Arbraska adventure in Rawdon. The park offers circuits in the trees of varying difficulty, from easy to extreme. Try an introduction to rock climbing course on the Via Ferrata, making your way to the top of Mont Pontbriand. Young children will have fun at the Vaillage Arbre-en-Ciel. Now open year-round, discover the tree course through the seasons. Enjoy the beauty of winter, the breathtaking colors of fall, the verdant summer... Each season brings its own challenges and distinct landscapes!Reservations strongly recommended. Activities for all ages.  

Also to discover : Village Arbre-en-Ciel for young adventurers (ideal for ages 3 or +)
Also to discover: Village Arbre-en-Ciel for young adventurers (ideal for ages 3 or +)
Services
Schedule
Schedule: Every day : 9am to 5pm
Operation period: Year-round
Rates
Rates: From 5 to 7 years : $34; from 8 to 13 : $37; 14 and over : $44
Deals and packages
Via Ferrata
Looking to try something completely different and explore new horizons? Climb to the summit of Mount Pontbriand on the Via Ferrata, which enables you to scale its rock walls safely. Then admire the incredible panorama of the Lanaudière region.
Price per person (age 14 and older). 
Enjoy this offer

Partner Website
Arbre-en-Ciel Village
Fun for the whole family! Delight your children by bringing them to marvel at a village in the trees, right in the heart of nature. The Village Arbre-en-Ciel is made up of suspended houses connected by monkey bridges, games, slides and zip lines. While the children play safely on the ground ?? and move from one house to another, you can relax and enjoy the forest. An enriching family activity!
2 years old and under: Free
3 to 17 years old : $19
8 years and older: $8,50
Under 2 years old and over 65 years old: Free
Enjoy this offer

Partner Website
Day trip excursion to Arbraska in Rawdon
An active day in the trees, from Summer to Autumn, with mini-bus guided transportation from Montreal.
Departure dates
Sunday June 26th 2022
Thursday June 30th 2022
Saturday July 9th 2022
Thursday July 14th 2022
Thursday July 21st 2022
Saturday July 30th 2022
Thursday August 4th 2022
Thursday August 11th 2022
Thursday August 18th 2022
Thursday August 25th 2022
Thursday September 1st 2022
Enjoy this offer

Partner Website