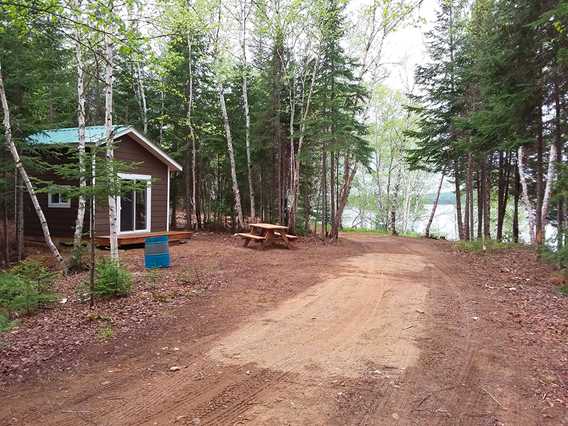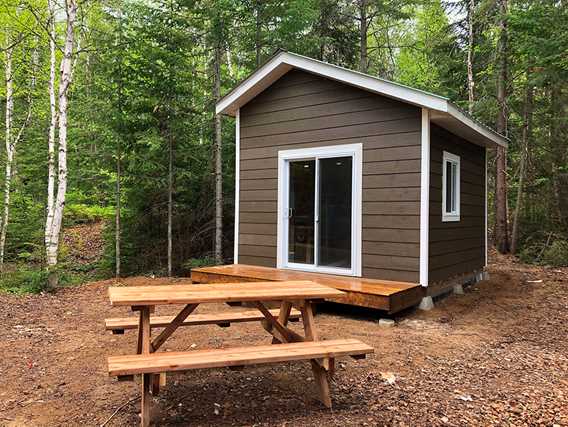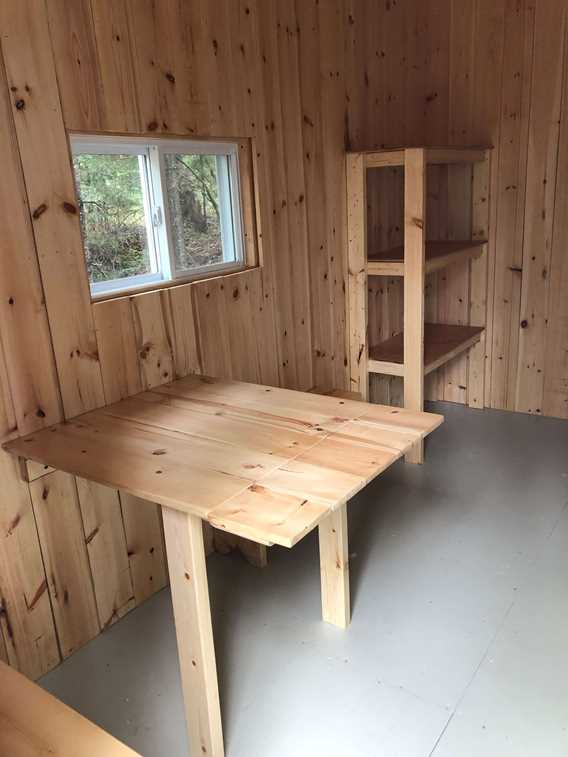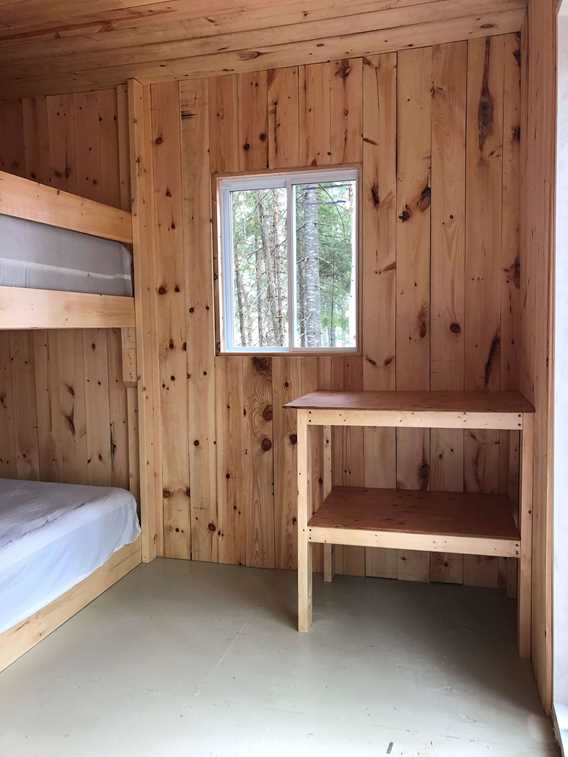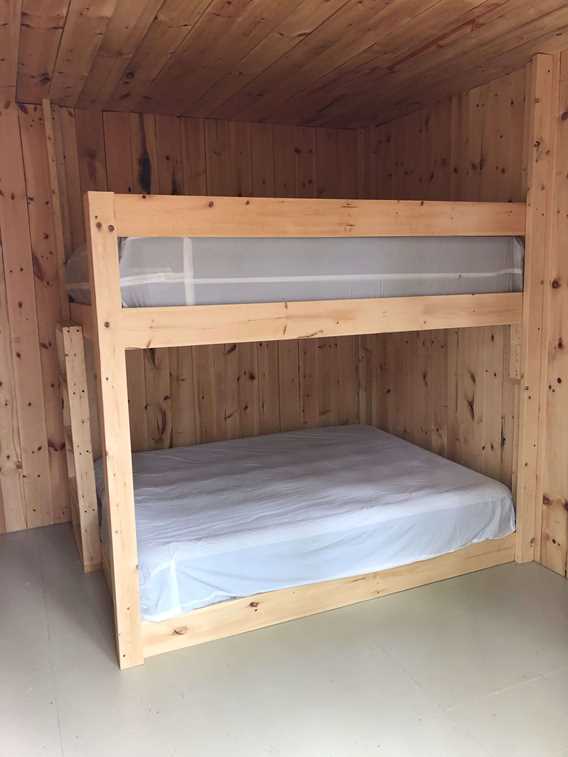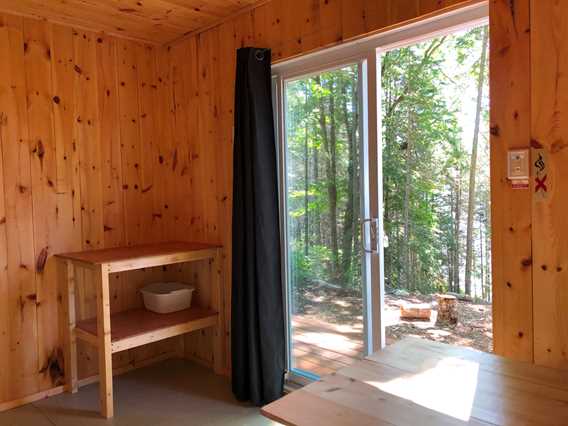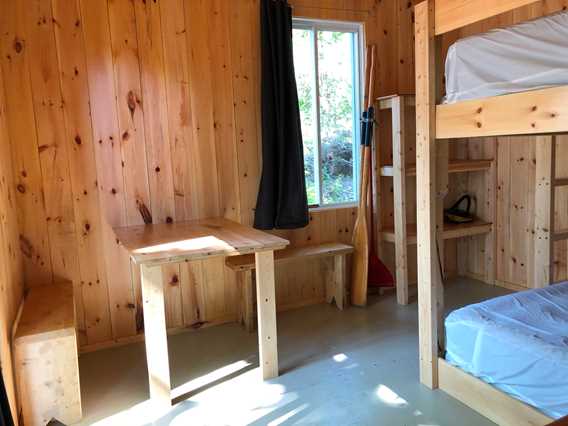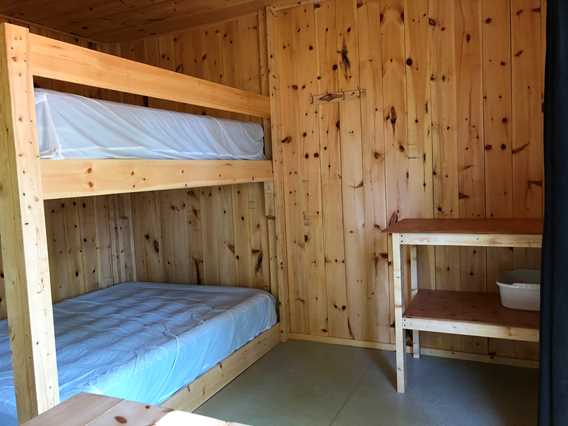 REFUGES DANS LA ZEC COLLIN
Located in nature
Ready-to-camp
Come and spend a stay in the middle of nature near a lake by staying in one of the small huts located in the Lusignan Lake area.

Availability for 4 persons
Size: 12 ft X 12 ft
2 queen size bunk beds, air mattresses
Table, counter, storage shelf
Picnic table
Fire pit
Dry toilet
Rowboat included
You must bring your own dishes, bedding, camping stove, cooler. In fact, all the equipment as for camping. There is no heating, no fridge, no stove and no running water.
Services
Payment options
MasterCard
Visa
American Express
Experience lodging - informations
Unit capacity: 2 to 4
Number of units: 3
Rates
Rates: June, July, August $53.55/person/night; May and September to November: $41.65/person/night Free for children under 18 years old. Minimum 2 nights and 2 adults or if one adult, price for two adults. Prices include taxes.
Reserve/ZEC - informations
Biking
Fishing
Swimming
Rental
Hunting