Come unwind in Lanaudière
-
Lanaudière is the ideal place for a truly relaxing weekend getaway— and not far from Montreal.
Get closer to that totally relaxed state!
Enjoy relaxing or cocooning in one of the region's many inns, where spas and massages allow you to treat yourself to a well-deserved break. As a couple or with friends, book a "hotel and spa" weekend and return feeling revitalized and ready for work! Plan your moment of relaxation in Lanaudière today.
Relaxing at La Source Bains Nordiques
Come relax in an ideal mountainside setting at La Source Nordic baths. Nature and relaxation go hand in hand in this invigorating setting. Come enjoy the hot and cold baths, not forgetting the natural pond, the relaxation grotto, dry sauna and more. Here you can really get away from it all!
Learn more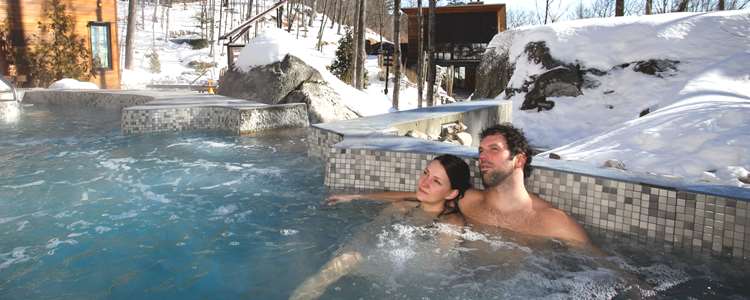 Find out where to have a good night's sleep
Lanaudière has a wealth of cottages, inns and cabins where you can drift off to sleep in a relaxing natural setting.