An hour or so from Montreal, our outfitters' peaceful forest cabins are the perfect setting to combine fishing and relaxation.
Peace and quiet, a stone's throw from Montreal
Lanaudière's outfitters are anything but inaccessible! Located in the forest, on the shores of fish-filled lakes, our outfitters are a true paradise for nature lovers, whether you're a fishing enthusiast or simply vacationing. It's great for getting away with a few buddies, as a couple or with the family, kids in tow. Good times are all around you, in a canoe, on a beach or just relaxing on the deck of your log wood cabin.
Where the fishing is superb
If there's one thing Lanaudière's not short on it's fish. Cast your line here for northern pike, walleye, brook trout and rainbow trout, the area's most common species. From Lac Saint-Pierre to northern Manawan, more than twenty outfitters offer all-inclusive daily or weekly package deals, including equipment, if needed, accommodations and delicious food.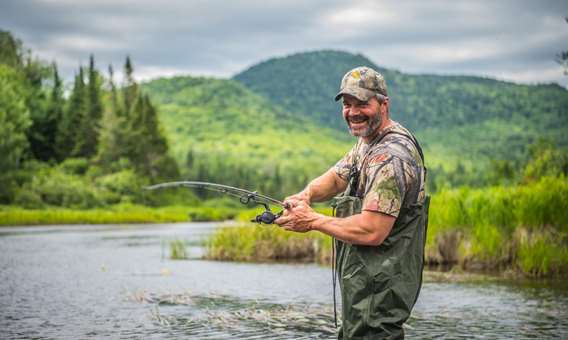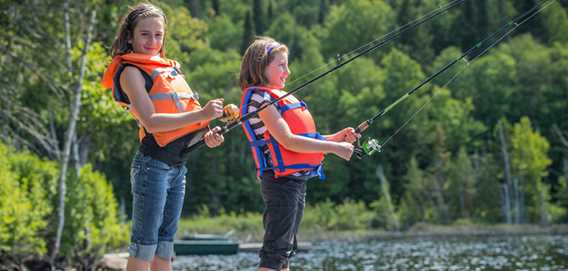 A peaceful vacation spot
Imagine waking up to the sound of loons on a lake! Or planning your day while sipping your morning coffee at the end of a dock. Observe nature close-up on long hikes. Have fun in the water and swim on sunny beaches. As our outfitters are such great vacation destinations, many families come for long-term stays. Comfortably settled into a log cabin right next to the lake, you'll feel a great sense of freedom.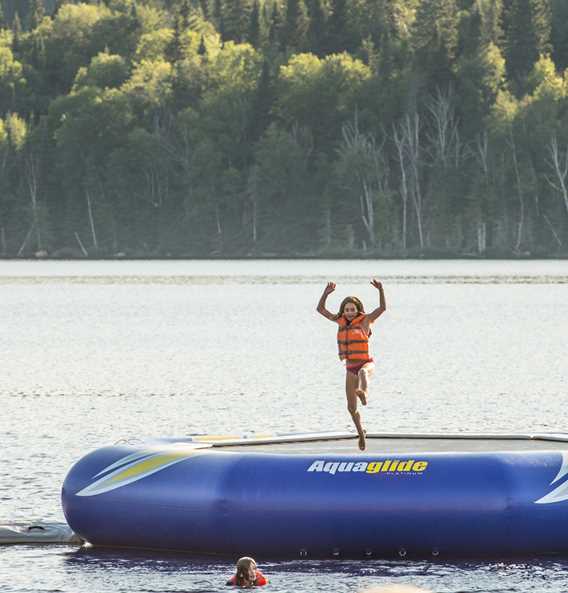 A long and colourful season
Did you know that Lanaudière offers the longest fishing season in Quebec? Come fish at one of our outfitters in the fall and enjoy the symphony of colours. Imagine the beauty of a calm clear-water lake set against a forest landscape exploding with bright hues of red and orange. In the autumn light, hiking in the forest, a couple's getaway or a family weekend takes on a whole new meaning. What a great way for fishing enthusiasts to extend the season until the first snow fall!