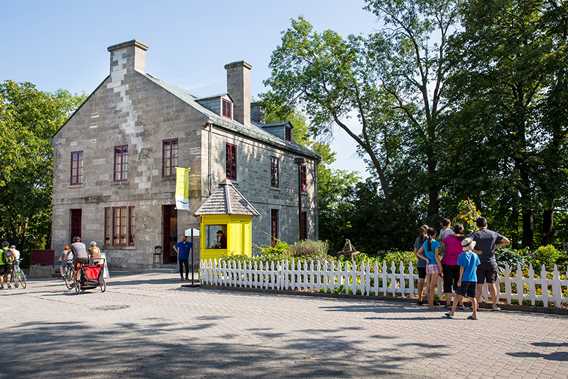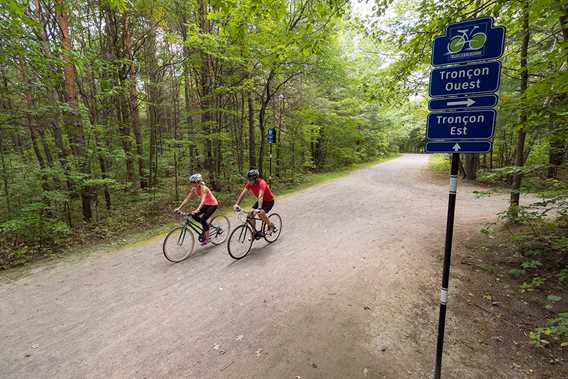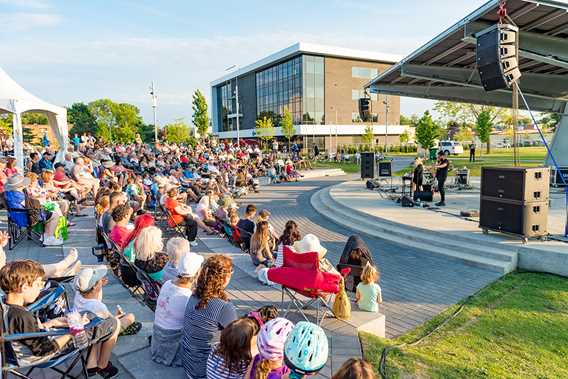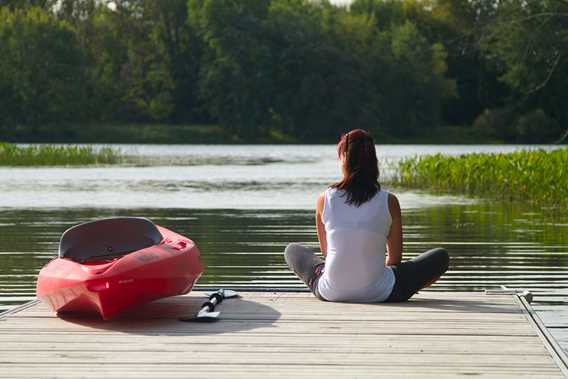 Just 20 minutes from Montréal, the city of Terrebonne is considered the main gateway to southern Lanaudière. It is one of the richest heritage sites in all of Québec, winning the hearts of tourists every year with the magnificent architecture of its 18th and 19th century seigneurial buildings and many cultural and sports events. As you explore the districts of Terrebonne, Lachenaie and La Plaine in greater Terrebonne, you'll meet friendly, welcoming people and find many sights and activities to enjoy. Among these are : a huge network of cycle paths (including the Trans- Terrebonne, a 41.1-km multi-use path in a stunning natural setting) ; skiing and sliding centre ; theatre ; resorts ; cultural sites with guides ; more than 90 parks and green spaces ; and a good choice of golf courses, some considered among Québec's finest.
Step into the past in the heart of Vieux-Terrebonne (Old Terrebonne). This historical quarter includes the highly popular Île-des-Moulins historical site, a remarkable collection of buildings from the pre-industrial era, with many fascinating things to see and do. Also, the Théâtre du Vieux-Terrebonne stages top-quality shows and performances (in French) by leading Québec and international artists. There's plenty of good eating too, at bistros in lovely settings alongside the Mille-Îles River. These can be reached via the navigable route La Route bleue des voyageurs, which takes you up to Repentigny from where three waterways meet des Prairies River. This onetime farming village gradually became a suburban community by the end of the last century.
The first colonists began settling the territory, then known as La Chesnaye, in 1673 under the seigneur Charles-Aubert de La Chesnaye (1632-1702). Then, in 1855, the municipality of Saint-Charlesde- Lachenaie parish was created, also in his honour. The name was shortened to Lachenaie when city status was acquired in 1972. For a long time, Lachenaie has been proud of its magnificent oak trees, which is why the oak occupies a special place in the city's coat of arms and motto. In 1830, while the seigneurs of Terrebonne and Lachenaie were constructing the Chemin de la Grande-Ligne (now Boulevard Laurier), the town of La Plaine (today a district of Terrebonne) was being created from parts of the cities of Mascouche, Sainte-Anne-des-Plaines, Saint-Lin– Laurentides and Terrebonne. In 1877, the new railroad brought a great stimulus to the local economy, giving birth to the village of Saint-Joachim, which became La Plaine in 1920.