The haunted house at Atlantide features three spooky floors, a tour of the sewers and a path in the woods. A frightful one-hour circuit over an 18,000 sq. ft. area with more than 60 actors – it may very well be the scariest haunted house in Canada. More than 4,800 visitors have failed to complete the circuit since the opening... will you be one of them this year? Reservations must be made by phone to guarantee your time of departure – but not your return! Daycare and canteen onsite.

Good to know:  not scary at all, the fun haunted trailer with its monster cave and zombie farm animals is perfect for young children.
Schedule:
October 12, 13, 19, 20 26 and 27
Friday, 6 p.m. to 11 p.m.
Saturday, 5 p.m. to 11 p.m.

Visit the Haunted House website

Manoir hanté Atlantide - Photo: Jimmy Vigneux
---
A visit to Citrouilles et Sorcellerie is a perfect family activity. Located on an enchanting site in Lanoraie, the farm takes you on a tractor ride through the forest to visit a witch who has plenty of activities for children. Then, find your way back though the cornfield maze and, of course, you can pick your own gourds and pumpkins. 
Schedule:
Weekends in October, 10 a.m. to 5 p.m.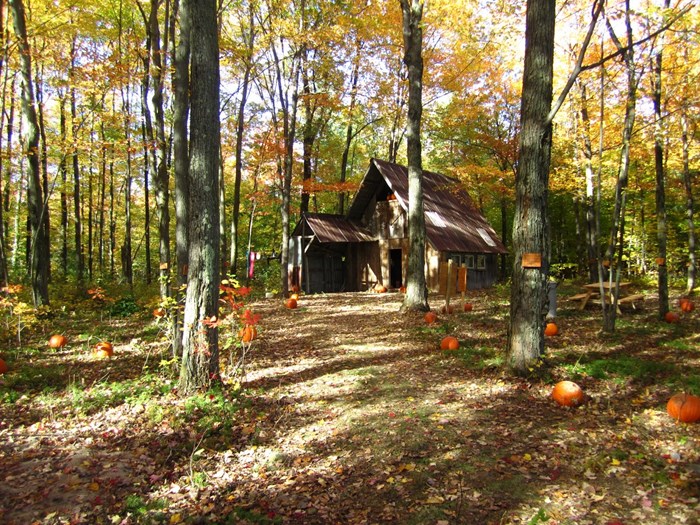 Photo: La Brouette à légumes, Citrouilles et sorcellerie
---
More and more Halloween activities are taking place in Terrebonne and Mascouche. For example: the theatrical circuit "Les morts nous ont conté" (in French only) and the Frissons Festival in Mascouche (October 25 to 28), an innovative event with tons of activities for the whole family. One activity involves confronting zombies at Laser Action in Mascouche... will you escape from the living dead? You'll find out on Friday, October 26, from 9 p.m.!  
Other must-do activities:
The mobile app Mystères dans Lanaudière (in French only), for children ages 6 to 12, offers 9 fun and educational circuits, including one in Vieux-Terrebonne that features the area's heritage sites.
Adults will enjoy the mobile app Sur la trace des trépassés (in French only) that takes you on a guided historical tour of cemeteries in Mascouche. Goosebumps guaranteed!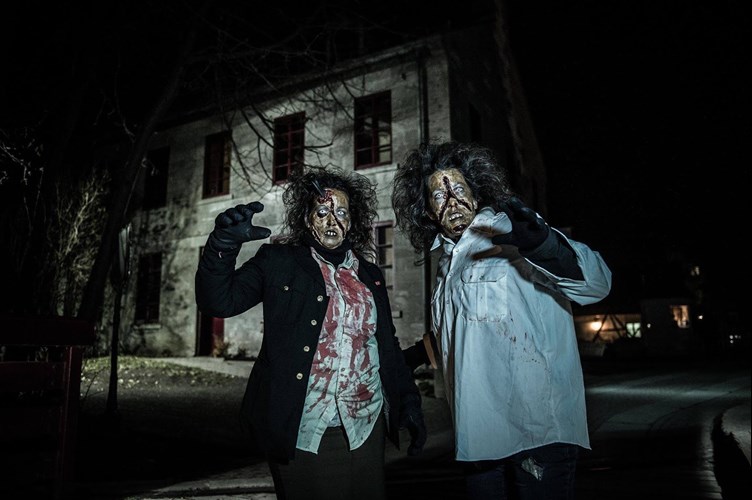 Île-des-Moulins | Photo: Jimmy Vigneux 
---
This historical theatrical circuit (in French only), takes you on a 90-minute tour of the streets of Vieux-Terrebonne, rain or shine. On the tour, you'll meet strange characters connected to murders that took place in Terrebonne and the surrounding area. Spooky thrills and mysteries await you!
Schedule:
October 25, 26, 27 and November 2
Cost: $18
---

Again this year, Lavaltrie is offering a fun program for children from October 23 to 31. On the evening of October 31, make your way through the famous haunted Halloween pathway in a wooded section of Chemin du Roy, which will be decorated and filled with activity for everyone's pleasure. Enjoy meeting fascinating characters onsite and, of course, collecting lots of candy.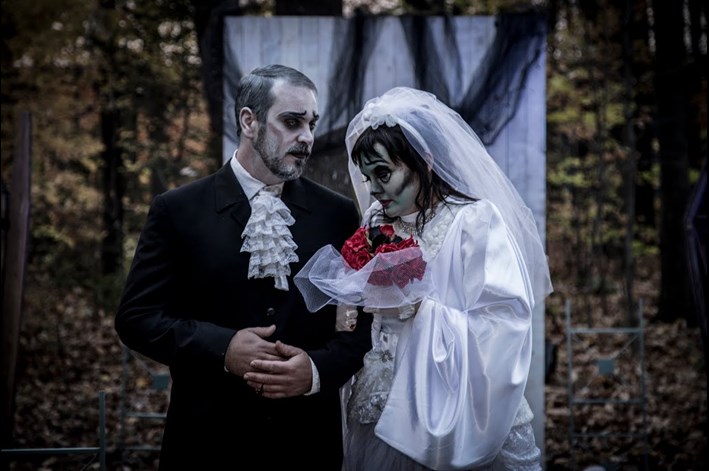 Photo: Ville de Lavaltrie
---

On October 31, from 4 p.m., the municipality of Saint-Charles-Borromée invites you to come stroll around the streets in the Pierre-Mercure quarter, where several Halloween activities will be taking place. Children and adults alike will enjoy the illuminated garden, a life-size/giant game of seek and find, lantern exhibition and many candy distribution stations.
---
On Halloween night, the zombies will storm Queen Street, which will be closed for the occasion between 4th and 6th Avenue. Do not miss: the haunted Barracks!
---
For Halloween, Joliette's charming chocolate factory offers you the chance to create chocolate monsters with your child! Come learn how to coat, decorate and package homemade pieces of marshmallow and transform them into cute chocolatey monsters! Take home your nicely packaged creation and a child who's proud of their work! From 5 years old. Duration: 1 hr. Cost: $25/duo, plus taxes, $10 extra for adults wishing to create their own marshmallows. Reservations required.  
Schedule:
October 27, several times throughout the day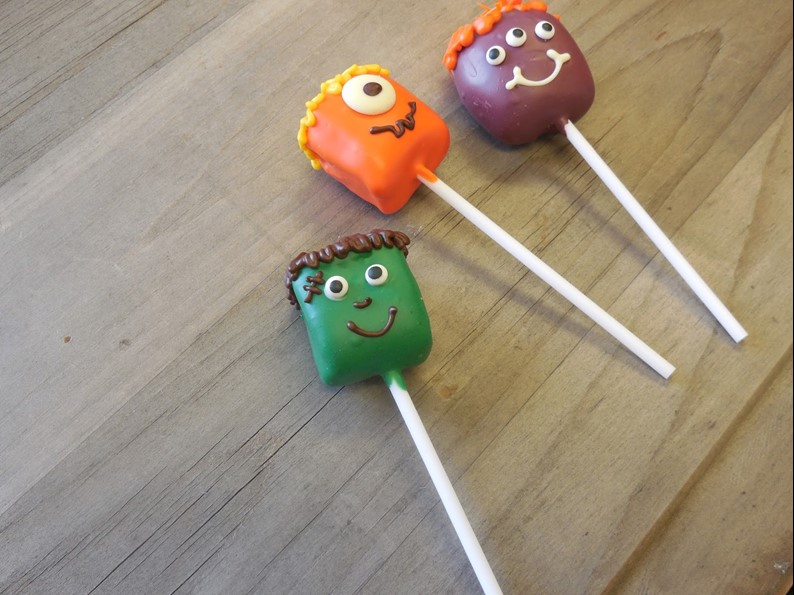 Photo: Choco Chocolat