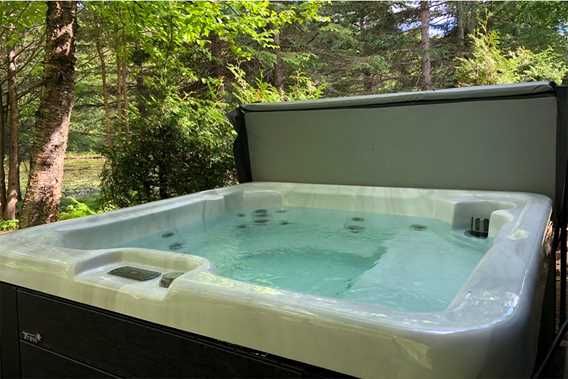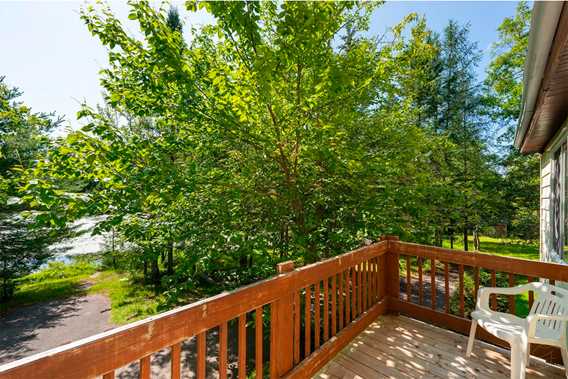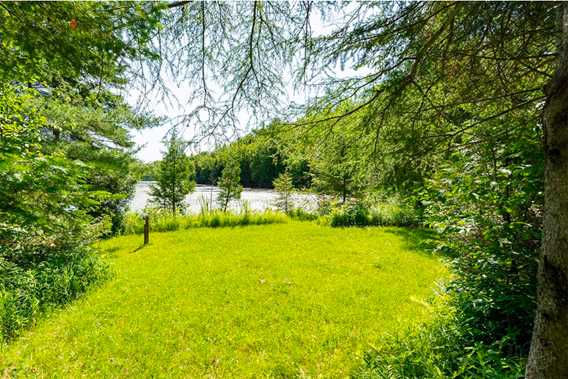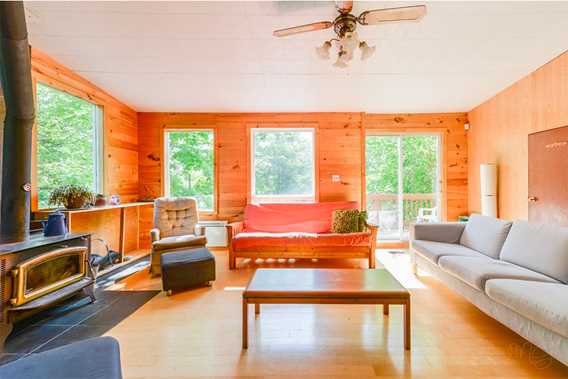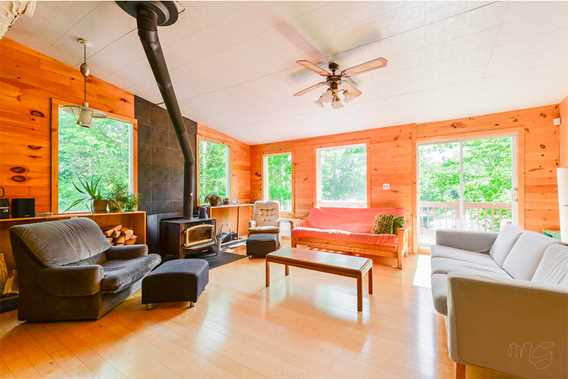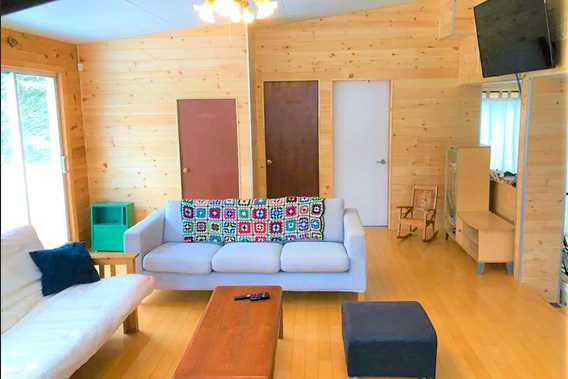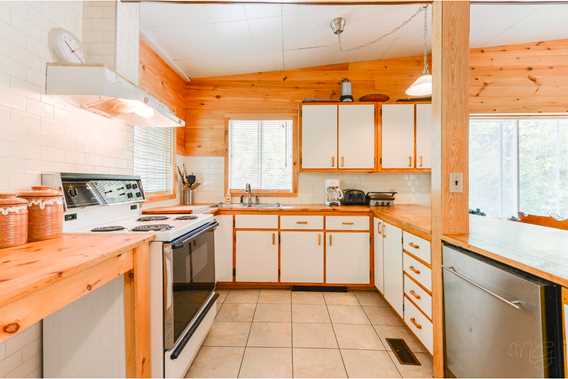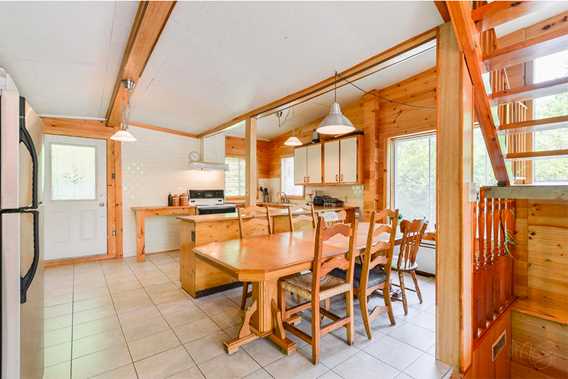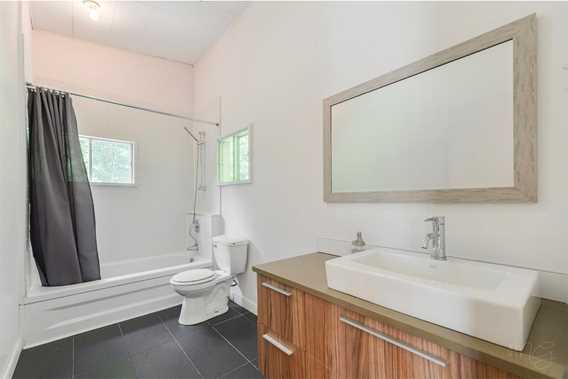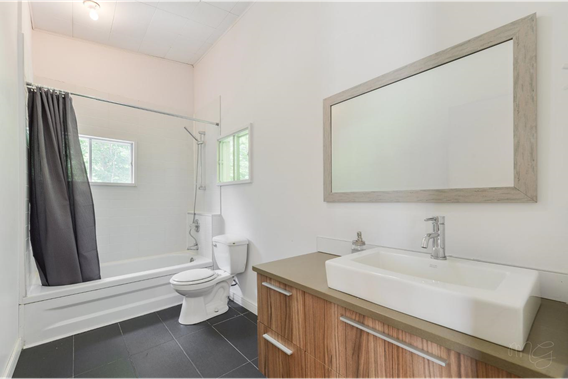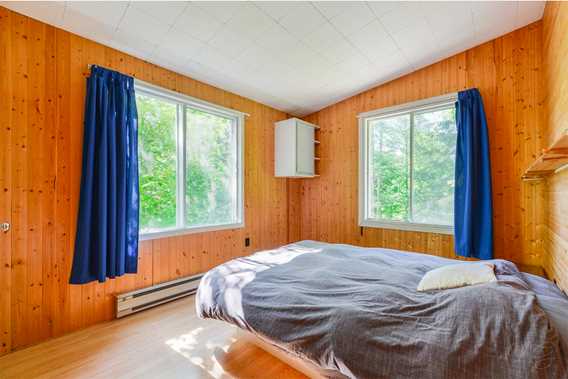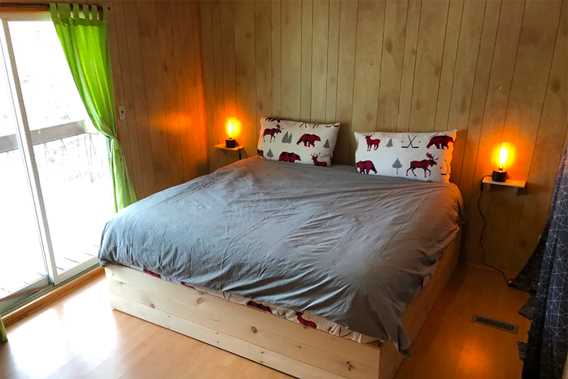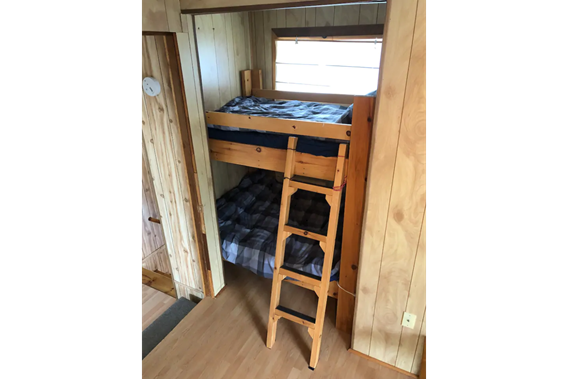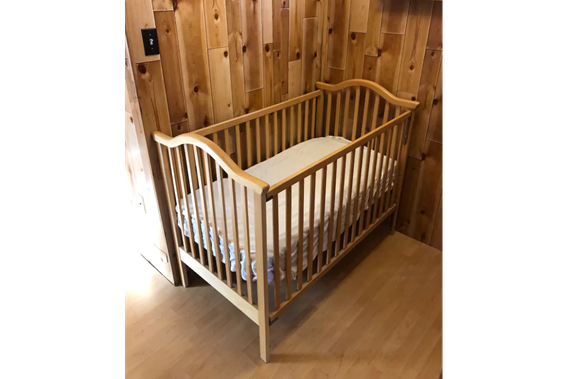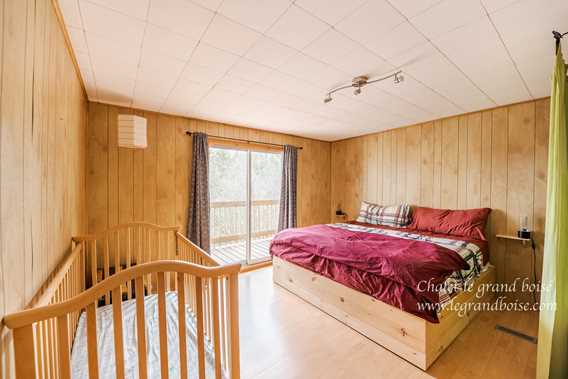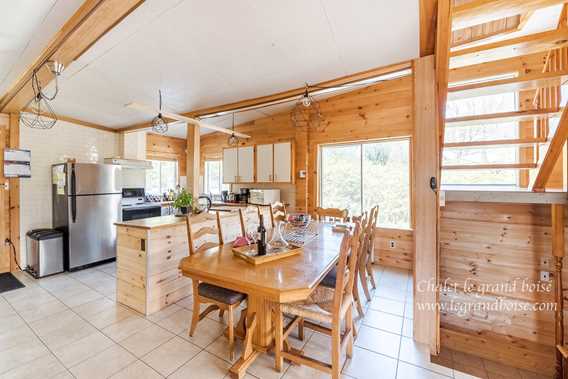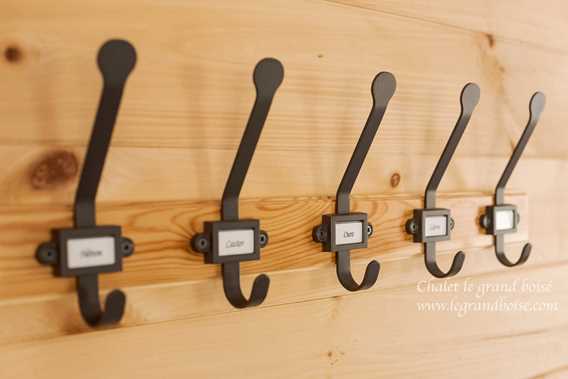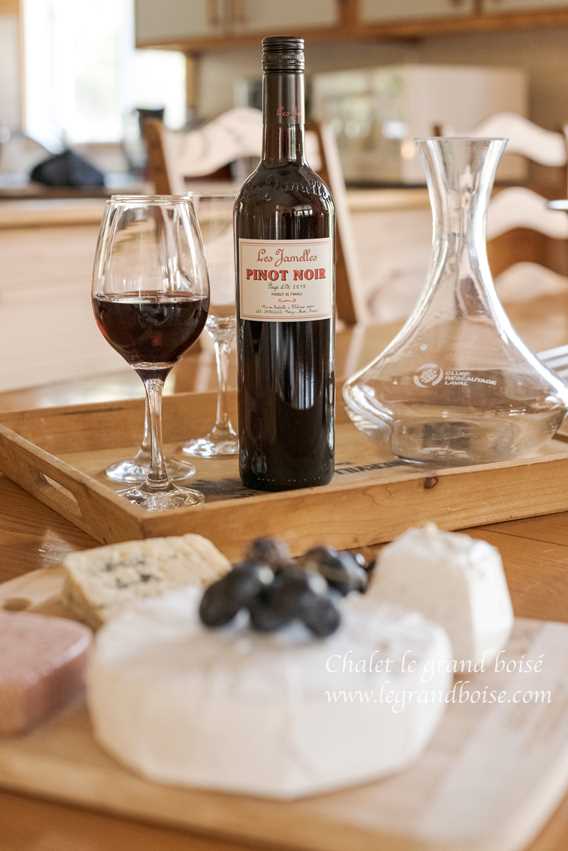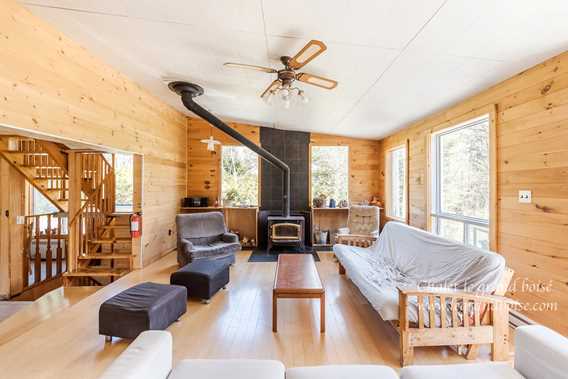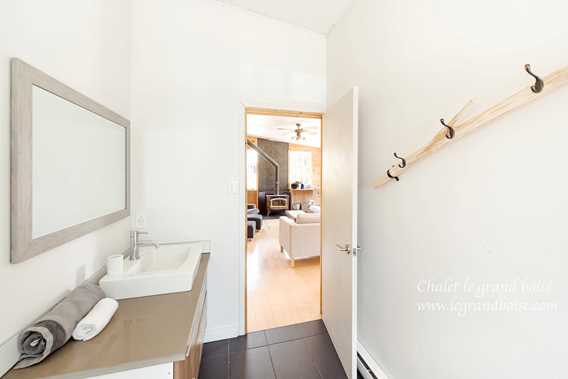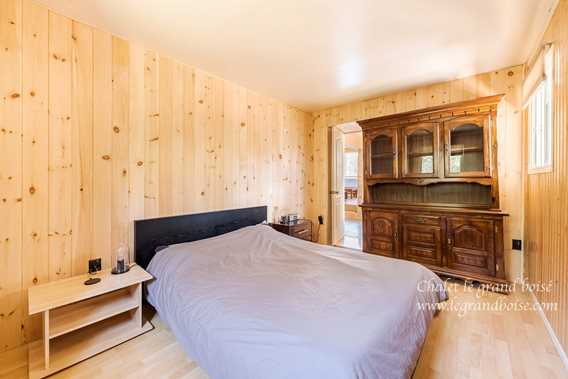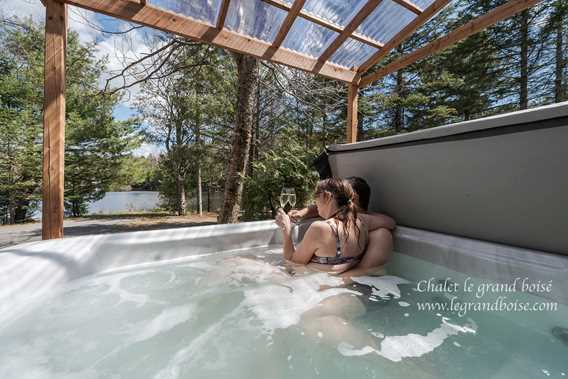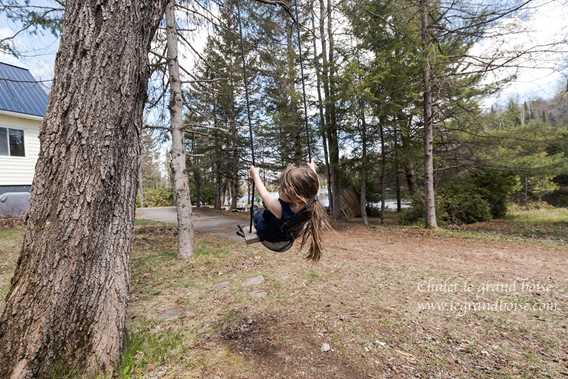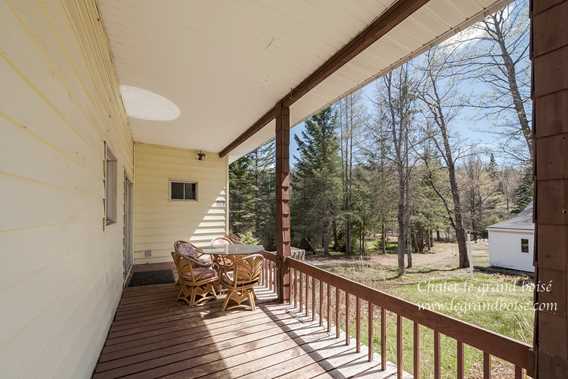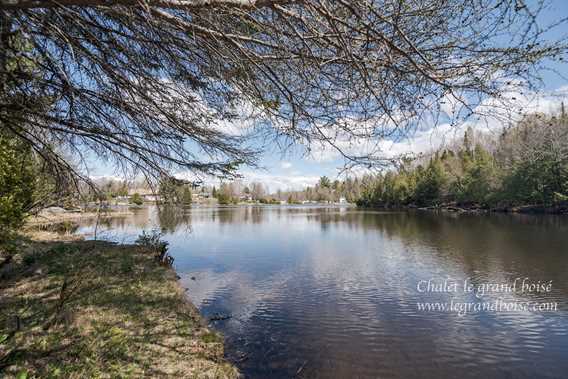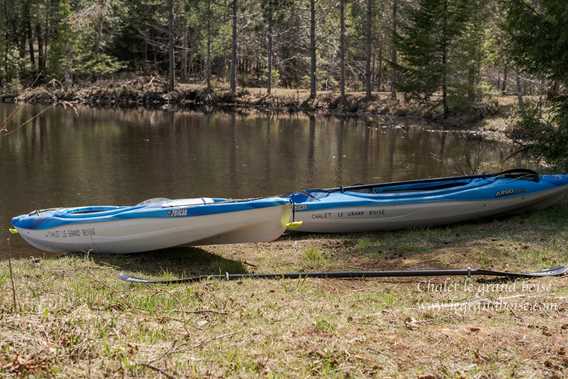 Body of water
Free Wifi Access
Hot tub
Take advantage of the immense private wooded grounds of 2 hectares on the lakefront, ideal for great outdoor days. You will find an indoor and outdoor fireplace for evenings around a nice fire, a spa to relax while enjoying the view of the lake. The cottage has 4 large bedrooms that can accommodate up to 8 adults and children.
Located in Chertsey in Lanaudière, the large wooded area has multiple activities nearby: hiking, snowshoeing or beautiful trails. 20 min from the Montcalm ski resort, 45 min from Ski Garceau, 30 min from the spa La Source Bains Nordiques or from the parc des chutes Dorwin. 
Our chalet has 4 bedrooms, one of which has two children's beds, two bedrooms are located on the first floor and two others on the first floor. The master bedroom has access to a private balcony overlooking the lake. 8 adults and 2 children will sleep comfortably.
A baby bed is also available.
There are two bathrooms, one on the first floor with a bath/shower and one upstairs renovated in 2020 with a bath and a large shower. The common living room/kitchen area was renovated in early 2020 and for your comfort we continue to make improvements.
BBQ and outdoor fireplace and kayaks available in summer. Snowshoes and sleds available in winter.
The great advantage of our family cottage is its incredible private lot with forest trails. Peace and quiet are guaranteed.
Services
Activities
Waterway
Hiking
Snowshoeing trails
Wildlife observation
Spa
Cottages - informations
Unit capacity: 12
Maximum price: $599
Number of cottages: 1
Number of rooms: 4
Services
Free access to Wi-Fi
Electric vehicle charging station