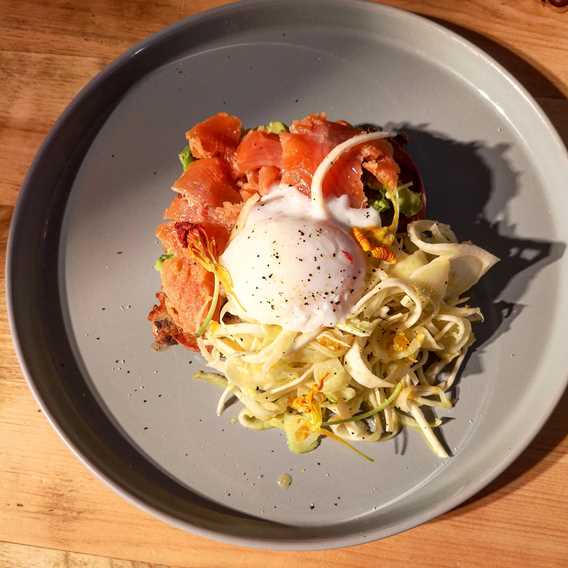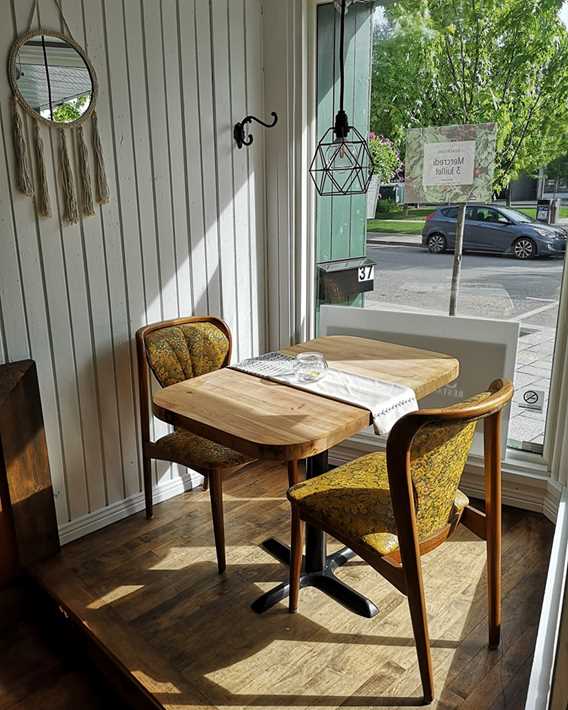 Sïmone restaurant de Quartier
Fine dining
Regional cuisine
Alcohol license
We offer an experience where good wine and dishes are one.
We preach the fact by hand and the quality ingredients.
The menus are subject to change depending on the arrivals to have the products the freshest products possible and seasonal.
The restaurant was born from a dream of opening a restaurant of less than 25 places to have the time to work the products and to present to the customers their origin and how they are made to encourage the productions of here.
This restaurant is certified Goûtez Lanaudière! They use among this products from Lanaudière:
Services
Meal services
Lunch
Dinner
Breakfast
Alcohol license
Payment options
MasterCard
Visa
Debit
American Express
Cash
Useful information
Total capacity: 26
Price range: $31 to $50
Type of restaurant
Other cuisine: Menu with slate and Sunday brunch
Seafood
Fusion cuisine
Vegetarian cuisine
Regional cuisine
Fine dining
Schedule
Schedule: Wednesday to Friday from 11:30 am to 10 pm; Saturday from 5:30 pm to 10 pm; Sunday from 9 am to 1:30 pm in brunch formula